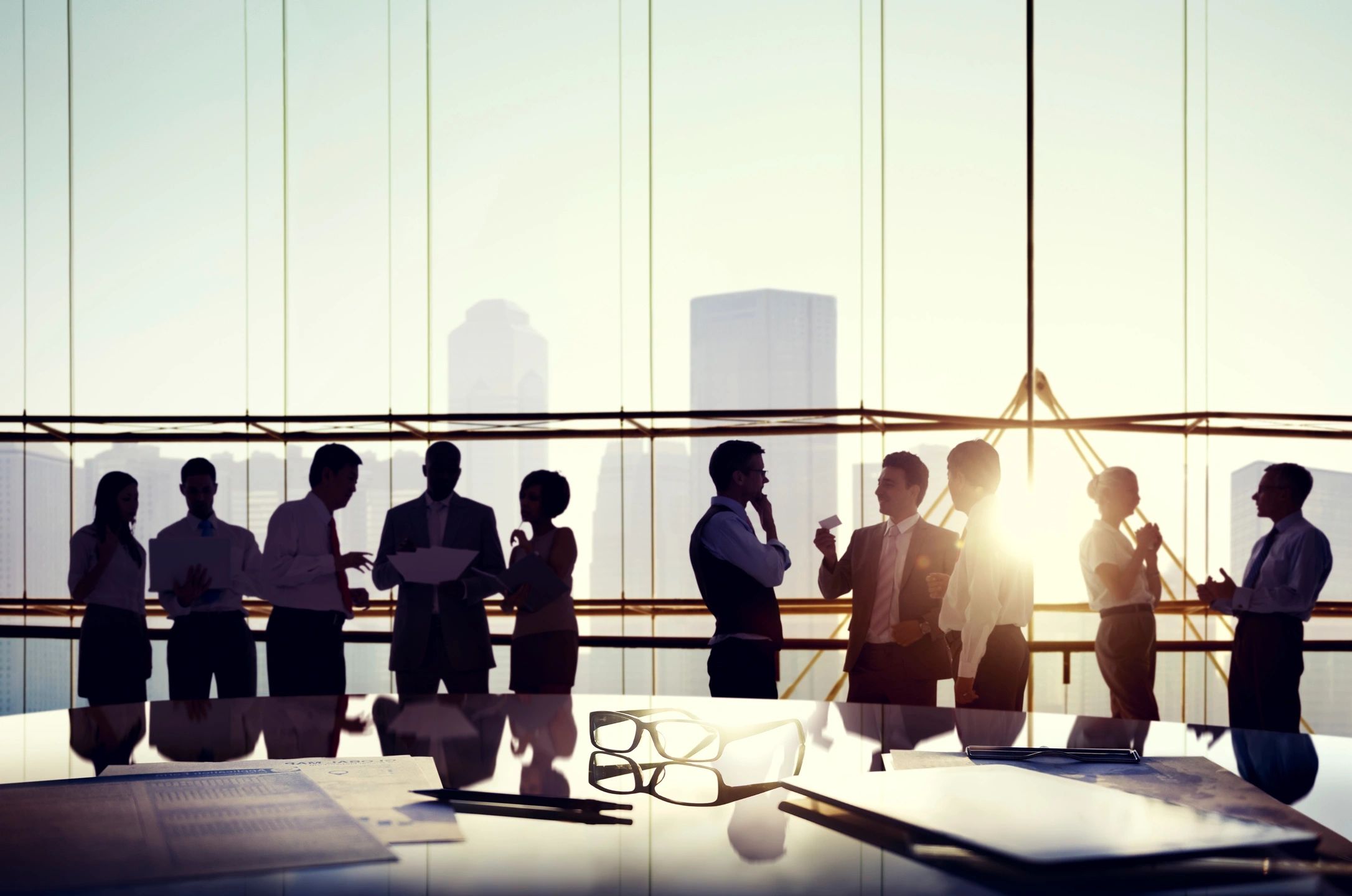 HEAVENLY REALM PUBLISHING PRIVACY POLICY
By visiting and using this website to establish an account, provide us any personal information, respond to our e-mails, request additional information from us, contact customer support, purchase products or request other services or assistance from us (the "Services"), you consent to the collection, use, storage, and sharing of Your personal data as described in our full Privacy Policy which can be accessed here. Capitalized terms used herein shall have the definitions given to such terms in the full Privacy Policy.
IF YOU DO NOT AGREE TO THIS PRIVACY POLICY, DO NOT USE THIS WEBSITE.
Heavenly Realm Publishing acts as a data controller for the personal information we process on our own behalf, and as a data processor for personal information we process based on the instructions of You or another third party who provides us personal information. We primarily process your data from and within the United States. However, this policy will control even where We process your data outside the United States.
We collect information from you when you request any information from us or register on our website. We will then ask you to provide basic contact information including your name, address, phone number, e-mail address, and telephone number.
Additional information we collect from you:
• Your billing or other credit information when you purchase products or services, including billing address and shipping address.
• Our website uses cookies, web beacons, and other common technologies to keep track of your interactions with the website. When we use cookies, web beacons or other common technologies, we use session cookies (that last until you close your browser) or persistent cookies (that last until you or your browser delete them).
• Your device and networks, including location data.
For more information about how we collect information or our collection practices, please e-mail: [email protected]
How we may use information collected from you:
• we may use information to provide you with the Services you request.
• we may use information to provide you with additional information about our affiliated companies, and/ or partners' services, promotions, and events.
• we may use information to improve our website functionality and/or Services.
• we may use information to share with third-party advertising networks to help improve the delivery of ads or content most relevant, interesting and personal to you on websites and apps.
• we may use information to share with third party companies who provide services you request on our behalf; and customer service related help and assistance when you call in to our toll-free number, send us an e-mail, or use our chat capabilities.
• we may use information to share with third-party web analytics services (such as Google Analytics) on our Services to collect and analyze usage information through cookies and similar tools; engage in auditing, research, or reporting; assist with fraud prevention; and provide certain features to you.
• we may use information to provide recommendations or advertising for products and services that may be of interest to you.
• we may use information to prevent, investigate and deal with fraud, violation of intellectual property rights and other laws, and unauthorized access or use of the website or Services or, your account.
• we may use information as otherwise reasonable and appropriate to the legitimate business needs of our other products or services.
Your Rights
• You may contact us to review, correct, update or request deletion of personal information about you at [email protected]
• Where appropriate, we provide you with the ability to opt-out of receiving our marketing emails by following the "unsubscribe" instructions included in those emails. However, you will still receive transactional information regarding Services that you use as a result of being a customer.
• You may turn off cookies in your browser.
Retention of your Personal Information. We may retain your personal information for a period of time, the length of which will depend on the purpose for which we originally collected the information, the instructions of a controller when we act as a processor, and/or our requirements to comply with applicable laws.
Reviewing, modifying and deleting your information.
You may request to review, correct, update, or delete the personal information that you have previously provided to us through our website and/or Services. If you have registered for an account with Heavenly Realm Publishing, you may generally update your user settings, profile, organization's settings or event registration by logging into the applicable website or Service with your username and password.
To update your billing information or discontinue your account, please contact your account representative, author adviser, or the customer service team for the applicable Service.
For other requests to review, modify or delete your personal data, please review the "How to Contact Us" section below. Requests to access, modify, or delete your information will be addressed within a reasonable timeframe.
How to Contact Us:
Questions regarding this Privacy Policy or our privacy practices should be directed to [email protected] or by mail:
Heavenly Realm Publishing
PO Box 682532
Houston, Texas 77268
Disclosure of Personal Information
We disclose your personal information to third parties who provide some of our Services through contractual arrangements or where sharing of personal information is necessary to operate our website, and to our affiliated companies to share their services with You.
For example, We:
• provide your credit card information to the card-issuing bank to confirm payment for products and services purchased on our websites.
• provide your shipping address to the delivery service to deliver products that You ordered.
• share your personal information with third parties performing certain tasks on our behalf, which may include operational or administrative assistance of the website or Services.
• share your personal information with third party companies who provide customer service related help and assistance when You call in to our toll-free number, send Us an e-mail, or use our chat capabilities, limited to that personal information reasonably required to resolve the purpose for which You contacted Us.
• use your information to conduct polls or surveys.
We may also share personal information as otherwise described to You at the point of collection.
Where Required or Permitted By law
We may disclose personal information (i) if it is required by law enforcement or judicial authorities; (ii) if We have a good faith belief that We are required or permitted to do so by law or legal process; or (iii) to protect the rights, reputation, property or safety of Heavenly Realm Publishing.
Marketing
We may provide additional information to You via e-mail, including service messages with important information about your account, informative newsletters, special promotions, and other announcements related to the products and Services We offer. You will have the option to manage your subscriptions to these communications or unsubscribe from receiving e-mail messages. We may share your personal information with third-party advertisers or advertising networks for their advertising, such as Facebook or Google. For example, if You click on an ad, the ad poster will know You visited the page that You clicked on. Also, advertising partners can associate personal data collected by the advertiser directly from You with our cookies and similar technologies. Click here to learn how to block ads or opt out of ads on Facebook.
Children's Privacy
You must be 18 years of age or older to create an account on this website. We do not knowingly solicit orders or collect personal information from children under the age of 18. If You have reason to believe that any personal information has been submitted to Us by a child under thirteen, contact Us and upon verification of each claim, We will delete that personal information as soon as possible.
Your Device and Location
When You visit or leave this website (including our plugins or cookies or similar technology on third-party websites), We receive the URL of both the website You came from and the one You go to next. We may also gather information about your IP address, proxy server, operating system, web browser and add-ons, device identifier and features, and/or ISP or your mobile carrier.
If You use our Services from a mobile device, that device will send Us data about your location. Most devices allow You to prevent location data from being sent to Us.
Cookies
This website employs "cookies" to speed navigation of the website, recognize each user and the user's access privileges, and track a user's website usage. Please view our Cookies Notice for more information regarding our use of cookies.
Links to Other Sites
This website may contain links to other websites. Please be aware that We are not responsible for the privacy policies and/or practices of such other websites. We encourage You to read the privacy statements of any linked sites as their privacy practices may differ from ours.
Security
We take information security seriously and have taken various measures to keep your personal information secure from unauthorized access or disclosure, whether stored physically or electronically. We work to protect the security of your personal information during transmission. We have established administrative, technical, physical, electronic and managerial procedures to help prevent unauthorized access, and use the personal information collected from You in accordance with this Privacy Policy. However, Heavenly Realm Publishing cannot guarantee complete security, as it does not exist on the internet. It is important for You to also protect yourself against unauthorized access to your password and to your device.
Your Rights and Choices
Where applicable laws provide, You may have certain rights with respect to your personal information as further described in this section. If You would like further information regarding your data subject rights, or You would like to exercise any of these rights, please contact Us as described in the "How to Contact Us" section at the end of this Privacy Policy.
You can tell Us to not contact You with promotional information regarding our Services and those of third parties either at the point information is requested on our website (by checking or un-ticking, as directed, the relevant box) or by following the "unsubscribe" instructions on promotional communications sent to You.
Where applicable, You may request that We:
• provide access to and/or a copy of certain personal information we hold about You.
• prevent the processing of your personal information for direct-marketing purposes (including any direct marketing processing based on profiling).
• update your personal information which is out of date or incorrect.
• (where reasonable), restrict the way that We process and disclose certain of your personal information.
• Provide You your personal information.
• cease processing of your personal information.
• delete certain information which We are holding about You (request that you be forgotten).
In some circumstances, for example if We need to continue processing Your personal information for our legitimate interests or to comply with a legal obligation, we may not be able to grant your requests. An exercise of the right to be forgotten will result in your inability to use the website and/or Service, and will break any linkage between your prior account and your historical engagement data.
Requests & Responses:
• We may request You provide Us with information necessary to confirm your identity before responding to your request. In the case of access and correction requests, please provide as much detail as You can about the particular personal data You seek, in order to help us locate it.
• We will consider all requests and provide our response within the time period stated by applicable law.
• Where We decide not to make a requested correction to your personal data and You disagree, You may ask us to make a note of your requested correction with the personal information we hold.
• In situations where We process your personal information only on behalf of a customer such as a publisher, We will refer your request to the relevant party and cooperate with their handling of the request.
Change of Control or Sale
We may share your personal information in the event our business or Service is sold, as part of a merger or change in control, or in preparation for these events. Any successor entity will have the right to continue to use your personal information.
Updates to This Policy
If Heavenly Realm Publishing changes or updates this Privacy Policy, We will post those changes and updates on this page so You are always aware of what personal information We collect, how We use your personal information, and under what circumstances We disclose it to third parties. Heavenly Realm Publishing encourages You to review this Privacy Policy from time to time so You will know if the Privacy Policy has been updated or amended.
How to Contact Us:
Questions regarding Heavenly Realm Publishing's Privacy Policy should be directed to [email protected]:
Or, If You have any legal questions related to this Privacy Policy, We can be reached at [email protected]